Surgery & Apicoectomies -Westerville, OH
Fixing Infected Teeth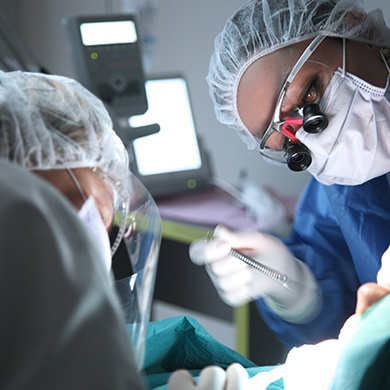 Occasionally, nonsurgical root canal therapy may not be enough to save your tooth and endodontic surgery may be recommended. It can help locate small fractures or hidden canals previously undetected. Surgery may also be needed to remove calcium deposits in root canals, or to treat damaged root surfaces or the surrounding bone of the tooth. For instance, calcium deposits may have made the canal too narrow for this type of treatment, or maybe the specific source of the oral infection can't be detected despite persistent symptoms. At Elite Endodontics, this type of complex treatment is our dentists specialty, and she looks forward to rejuvenating your oral health while keeping natural teeth safely intact. Please contact us today in Westerville, OH if you're interested in learning more about endodontic surgery or scheduling a first appointment.
What is an apicoectomy?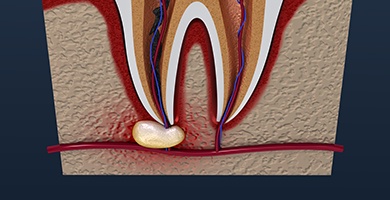 An apicoectomy is one of the most common types of endodontic surgery, and Dr. Lisa may recommend it if a tooth that has been formally treated with root canal treatment is experiencing a resurgence of infection. In this situation, the problem may be located around the root's apex, and an apicoectomy can help prevent the need for extraction.
During an apicoectomy, Our dentists will expose and visualize the underlying jawbone and remove any tissues that are infected. The end portion of the tooth root will be eliminated, and a small filling will seal it. As patients recover from the surgery, the bone will gradually heal around the treated area.
What other types of endodontic surgery are there?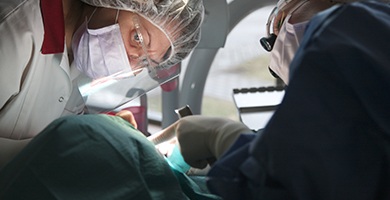 Other necessary surgeries may include more the extensive repair of an injured tooth root, the removal of one or more roots, or the division of a tooth. A service known as "intentional replantation" is also an option in some cases, where the tooth is extracted, cared for, and then replaced in its original socket. Before any actual treatment begins, Our dentists will sit down with you and discuss these services in greater detail so that you understand what they entail.